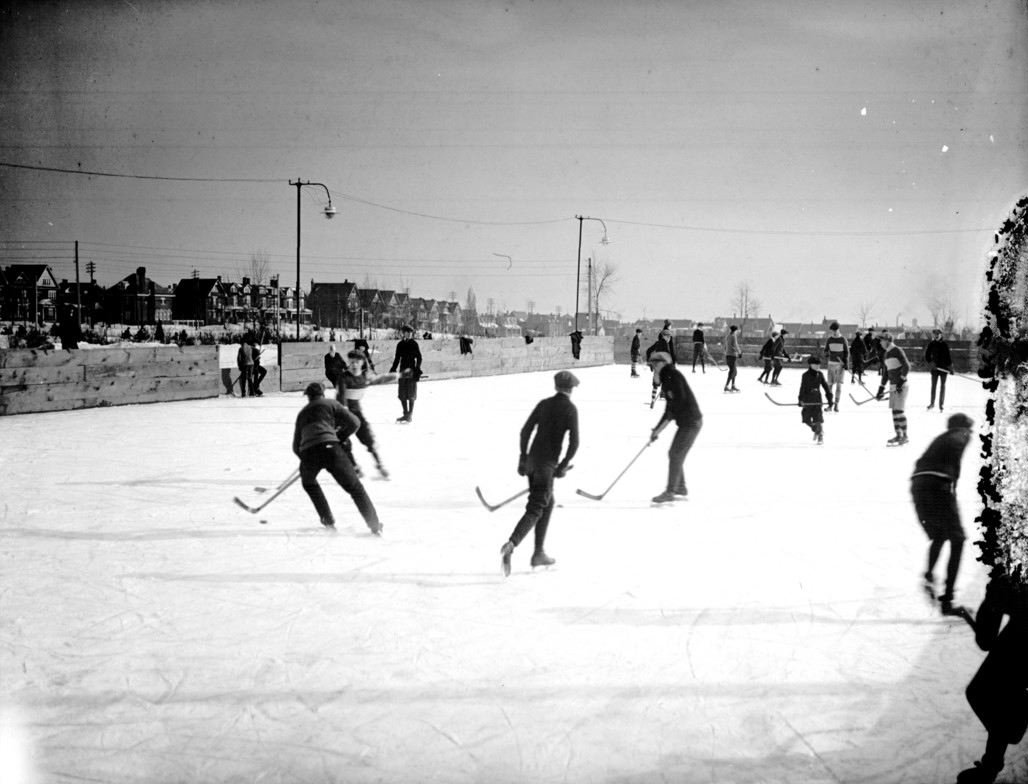 Behind the Design: Vintage Pond Hockey Boot
New England roots and the nostalgia of winters past – take a closer look at the design process of our latest collection.
As the temps begin to drop, our sense of adventure doesn't have to. Winter months in our neck of the woods means time spent out on the slopes or on the ice – a love that dates back to our childhood and all of the New Englanders who came before us.
The limited release Vintage Pond Hockey Collection pays homage to the days of winters past, where cold weather meant lacing up your skates and hitting the local pond with neighborhood friends.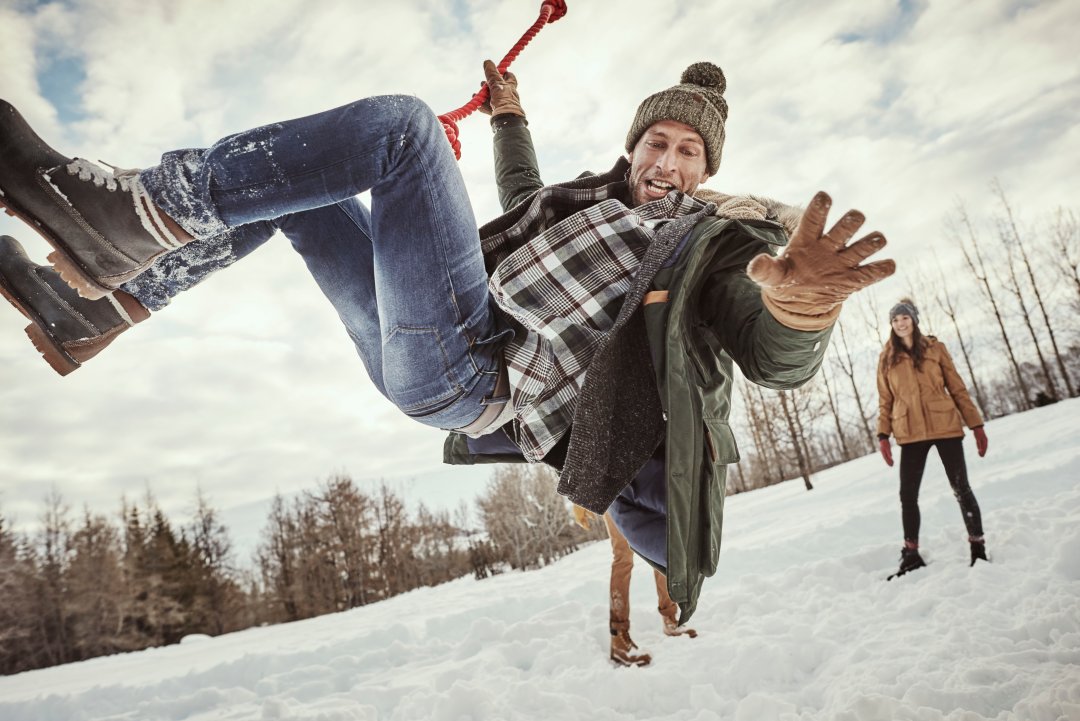 Depending who you ask, pond hockey (also known as shinny) has varied history and folklore – but what we do know is that its origin dates back to early Navajo Native American culture. In those days, it was played with up to five hundred players on each team on fields that spanned the length of multiple villages. The sticks were made from wood, and the puck was whatever they could get their hands on – a knot of a tree, whale bone, you name it.
Our friends up north popularized the game, and the first documented pond hockey rules were created by a group of Canadian college students in the late 1800s. But all rules aside, its allure has always been in its simplicity and sense of community – all you need for a good time is a solid crew of friends, a stick and skates, a puck, and a frozen pond to play on.
We took nostalgic details from the days of yore and reimagined them for the modern trail. The Vintage Pond Hockey Collection has skate-inspired features like hockey laces and rugged tumbled leathers, but the boot is built on the comfort, performance, and durability of the 10061. So what does this mean for you? It means a boot rich in heritage that will move you through the colder months ahead in modern style and comfort.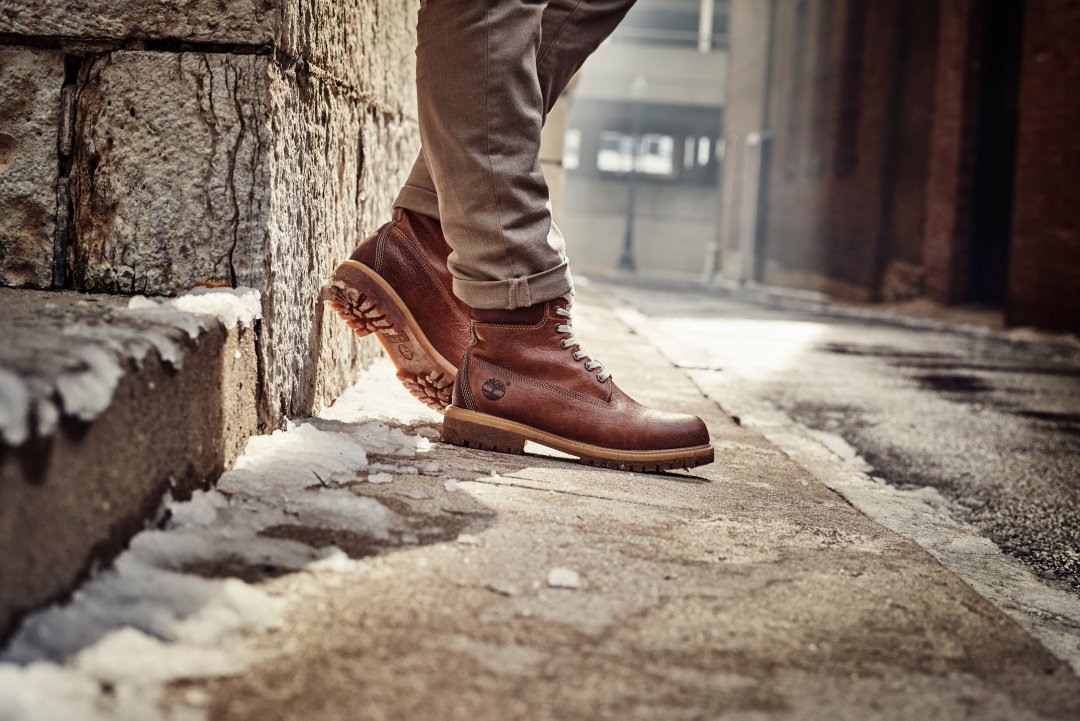 To get in the minds of our product team and find out more about the design process for this collection, we sat down with the product manager of our rugged footwear and boots team
Winter can mean a lot of things – why Vintage Pond Hockey?
We always try to build collections around our New England heritage. Every season we create 6-8 collections that speak directly to our roots. We wanted this one to exude a little more of our rugged look and feel, which you'll see in the design of the boot. Pond Hockey, and hockey in general, is huge here in New England. We designed around that, taking cues from old skates and vintage Bruins jerseys to bring the collection to life.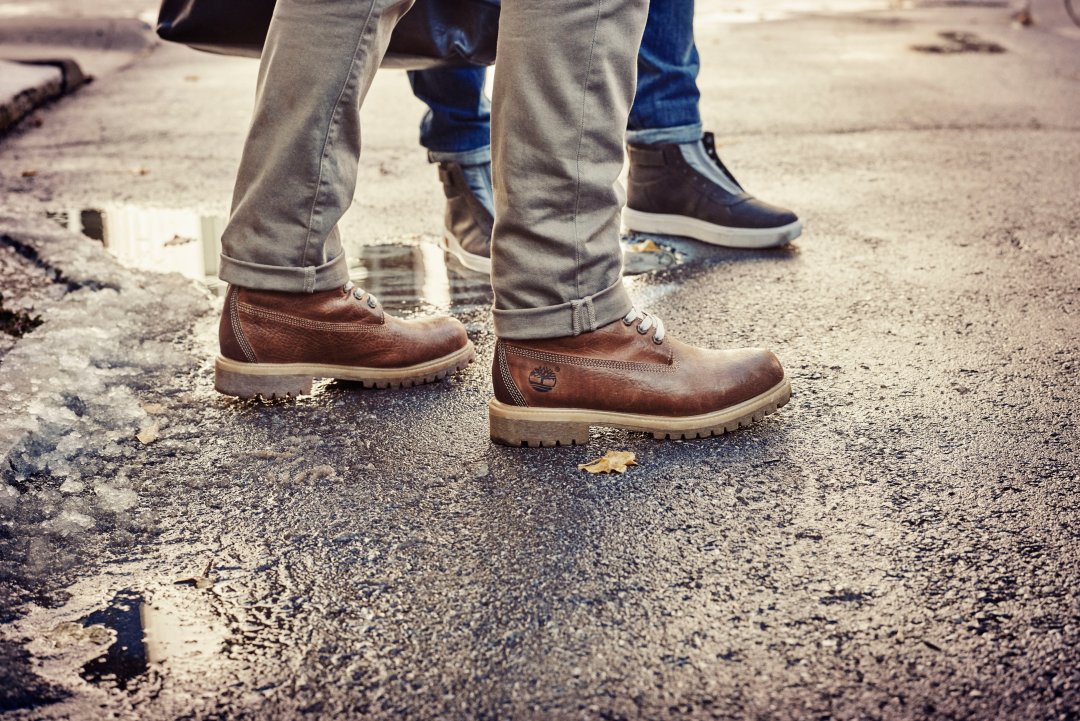 What features were inspired by the good ol' days, and how did you update them for today's modern trail?
We used the old to inspire the materials and details of the collection. The laces are a thicker, wide cream lace that wraps around the shaft of the boot that looks more like an ice skate lace. For the leather, we used a rugged tumbled leather called Galera. It's a new leather that we've never used before in any other boots, and we chose it for its rich oiled tumbled look and feel. If you look at old skates, they have a two-tone effect. We did something similar on our boots – there is an off shade on the collar and the body of the boot. There's also a reinforced leather heel that runs up the back for extra protection, very similar to a skate.
What features make these boots winter ready?
What's great about this boot is that it was designed on our Classic 6" 10061 and has the same features and benefits. The 400 grams of PrimaLoft® ECO insulation and the Direct-attach, seam-sealed waterproof construction will keep your feet warm and dry, and our exclusive anti-fatigue technology provides all-day comfort and support. You get the comfort and durability of a tried and true classic, but with a modern aesthetic that kicks up your winter style.