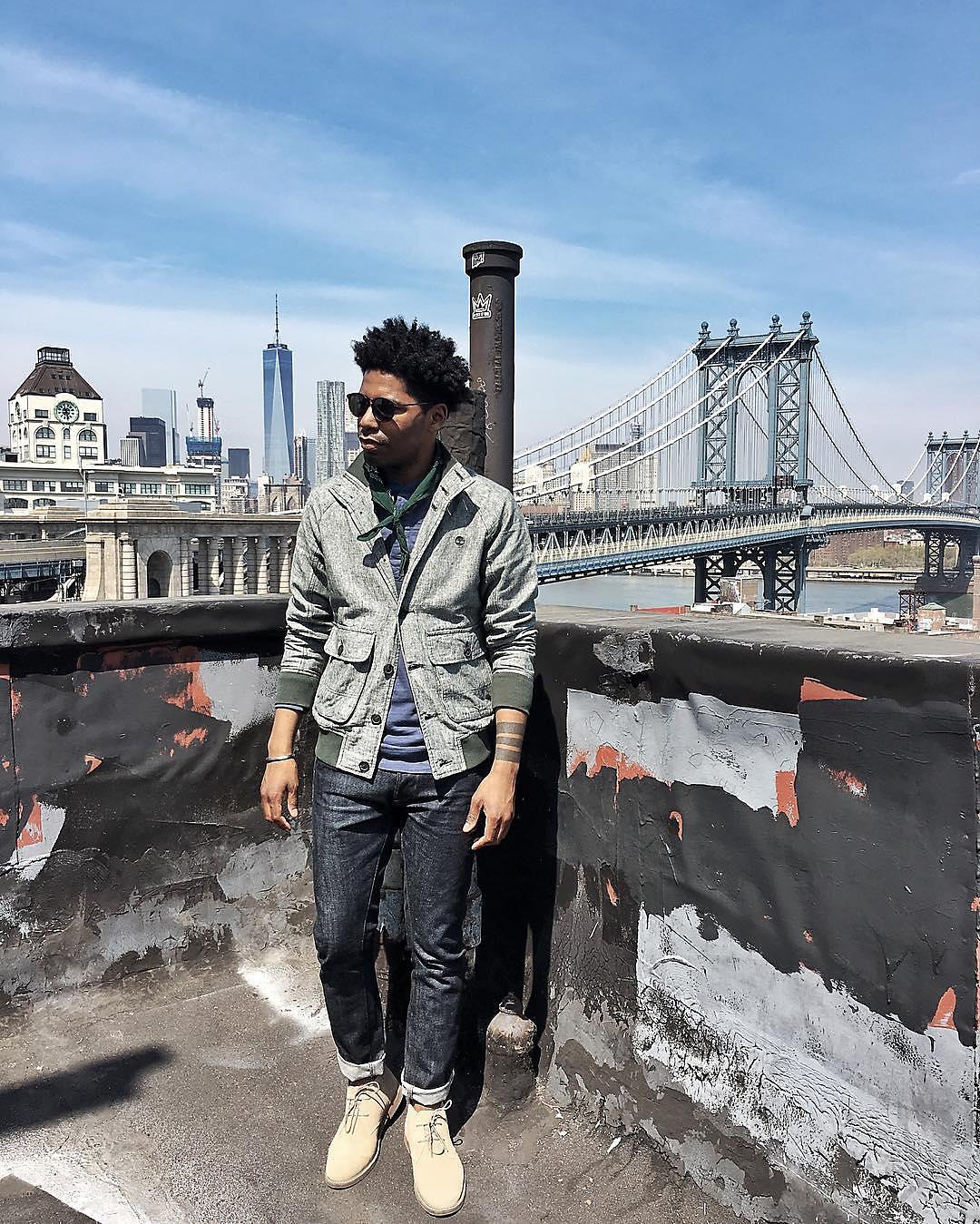 Bushwick, Brooklyn:
The Local's Guide with Jamal Jackson (Style Society Guy)
Jump on the L train
For much of its history, New York City was synonymous with Manhattan Island - Central Park, Fifth Ave, Greenwich Village, Harlem - 'why even bother going anywhere else?' was the attitude of many a New Yorker.
This all changed in the last few decades. First came the artists, then the microbreweries, and soon Brooklyn found itself in the midst of a veritable renaissance. The epicenter of this 'new Brooklyn', has so far undoubtedly been the neighborhood of Williamsburg - home of fixie bikes, artisanal donuts and rainbow bagels.
But as the cultural scene continues to grow and thrive in Brooklyn, rising rents means that many young, creative types are venturing deeper into the borough in search of more affordable digs.
Bushwick, it seems, is where they've landed - from "little town in the woods" (the origin of the name) to up-and-coming area in the thick of Brooklyn's transformation - plus it's conveniently only a few stops on the L train from the 'burg.
Originally hailing from Maryland himself, Jamal Jackson's chic alter ego - the Style Society Guy - was born on the streets of Brooklyn. We explored Manhattan with Jamal for the launch of our Chukka collection, but as he is a Bushwick resident himself we couldn't resist the opportunity to get some of Jamal's insider knowledge on cool spots that are worth taking a trip up the L train for.
Find your zen…
Daya Yoga Studio - Jefferson Stop
"I live right near this studio so I try and make it to a meditation class at least once a week. Although the culture in Bushwick is pretty chill already, we all need some time to reflect and let our mind wander, and Daya Studio has helped to introduce some zen into my life. I found out about the studio through a few friends that were already coming here, which in my opinion is the best way to discover new places -- especially in a neighborhood like Bushwick which is full of so many interesting people. Some of the intro sessions are free and most only cost $10. It's a really great experience and helps to keep me grounded."
Spend the day at…
Variety Coffee - DeKalb Stop
"Only a 5-minute bike ride away from me is this cafe which is more like a cool co-working space. The wifi is excellent and better than any of the cafes I've worked in in Manhattan which is really important for me. What's great about the space is that it lends itself to creatives that actually want to be social and talk to people, it has a community feel and isn't just a coffee shop where you go to get coffee. I don't drink coffee often but I usually enjoy the iced mint tea. The music is really great too."
Grab brunch…
Heavy Woods - Jefferson Stop
"Heavy Woods is a rustic bar and restaurant which serves New Orleans cuisine. I'll sometimes grab lunch there because I just love their crackling pork belly served with spicy mayo - it's truly a game changer! I usually take people here for brunch when they visit me. Have a seat outside if you can because the outside area is great with some really cool wall art. I also often stop in on my way home from a long evening in the city because it's open late and has a great vibe - kind of like a rock bar, but without being super loud."
Grab a drink…
Pine Box Rock Shop - Morgan Stop
"Pine Box is an awesome vegan bar that extend their animal-friendly policy to pets, meaning you can spend time with your pup - or someone else's - and have a drink at the same time. My friend owns a cute French Bulldog that I love and she introduced me to this place because she knows that even though I don't own a dog, I love spending quality time with them. The space is also really cool, large and with minimal decor. It's actually based in an old coffin factory (not as creepy as it sounds). They often have live music and there's a really beautiful curved wood bench in the back which I like to hang out on."
Expand your mind…
H.I.P Lit
"I just joined this literary club called H.I.P Lit. They meet in the private warehouse space of Be Electric Studios once a month and have authors visit from all over the world to read out loud and share extracts from their books and short stories. The space is like a lounge with loads of comfy bean bags and cushions, there's often not enough seating so people just cross their legs and sit on the floor. The events are usually themed, last one I went to was Parisian-themed with four French authors speaking. I look forward to their meetings because all the events I usually go to are focused on fashion and this one has a completely different atmosphere."
I love the Chukka boots that I wore on the shoot. They even survived the rain, which is an A++ from me. I usually wouldn't buy Chukka boots because they get destroyed so easily. They were super comfortable, I walked around in them for six hours. I love the modernized slim cut style which is slimmer than most chukka boots, and looks better with chinos."