Expert Advice: A Day in the Bay
walkable + wearable
In our style column, style blogger Devin McGovern of Outlined Cloth shows us how to dress stylish but comfortable in our Amherst Canvas Slip-Ons and Camp 73 Chukkas for a day exploring the bay.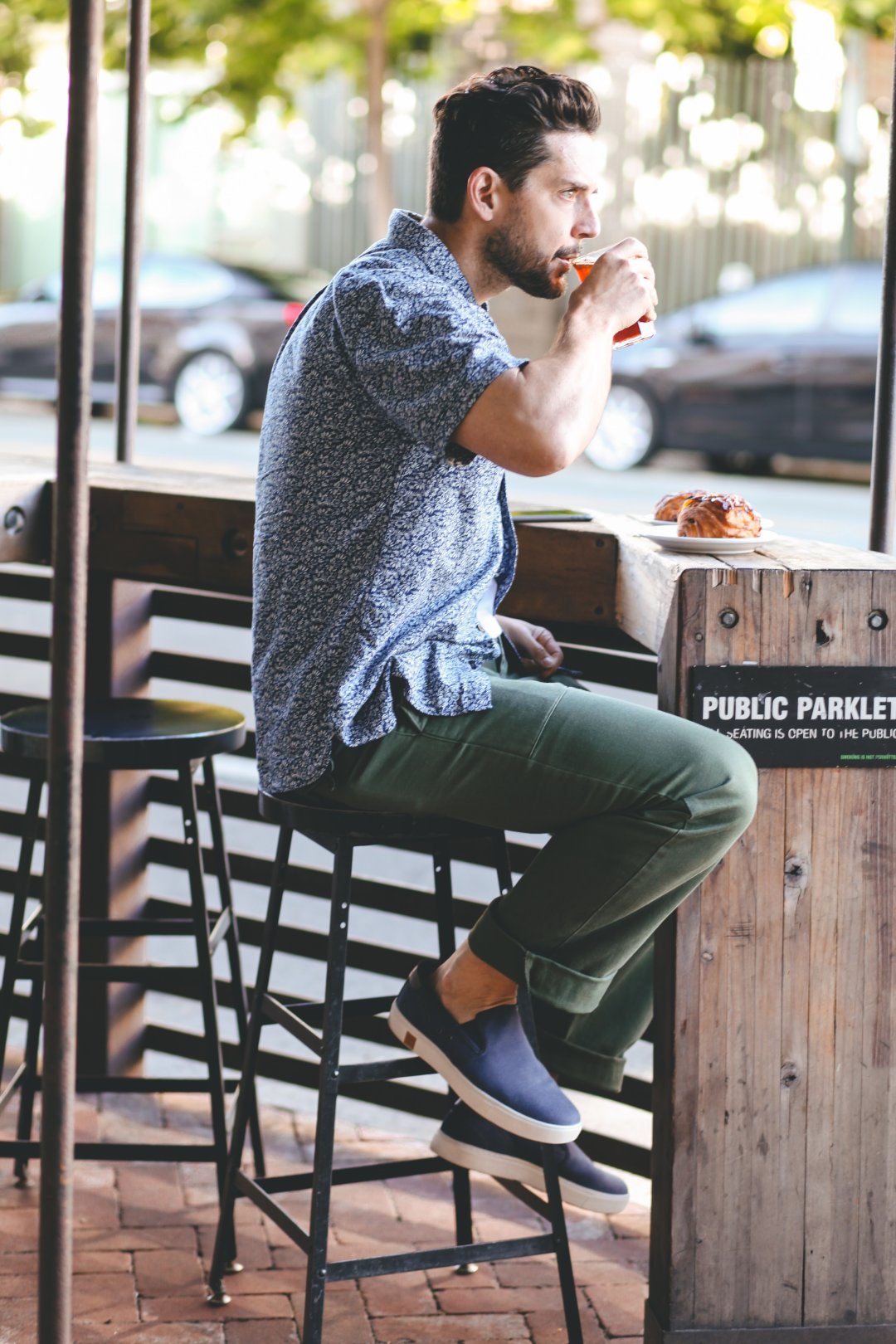 San Francisco in the summer is such a beautiful place. From day to night, there are so many activities to take in. With that in mind, I headed out knowing I wanted to feel and look good-- choosing Timberland on my feet. The Amherst Canvas slip-on's are the ideal shoe for summer. Easy to slide right into and get going for the day. I went for a 50's inspired look paired with deadstock military type pants and a Hawaiian print shirt.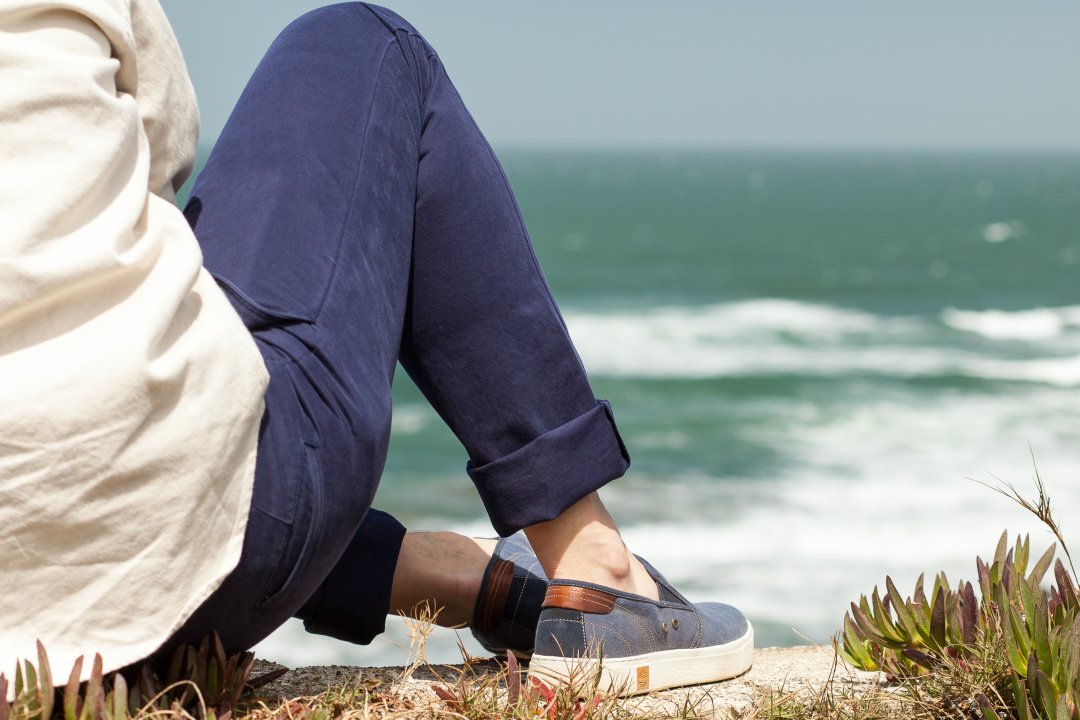 Before I could embark on my urban adventure, I had to get it started right with some coffee. I hit up my favorite spot in the Mission, Four Barrel Coffee. Known for its sleek and rustic ambiance specializing in drip coffee that is sourced in an ethical way. Mapping out my day with two iconic sights, I set out on foot.
First stop, the Golden Gate Bridge. I took in the beauty of this structure and soaked up the summer sun as my slip-ons stayed comfortable on the hilly terrain. The vastness of the bridge amazes me every time I go visit. It appears to be floating, suspended in the air especially when the SF fog rolls in. At times the bridge doesn't seem real, the backdrop of an epic box office film.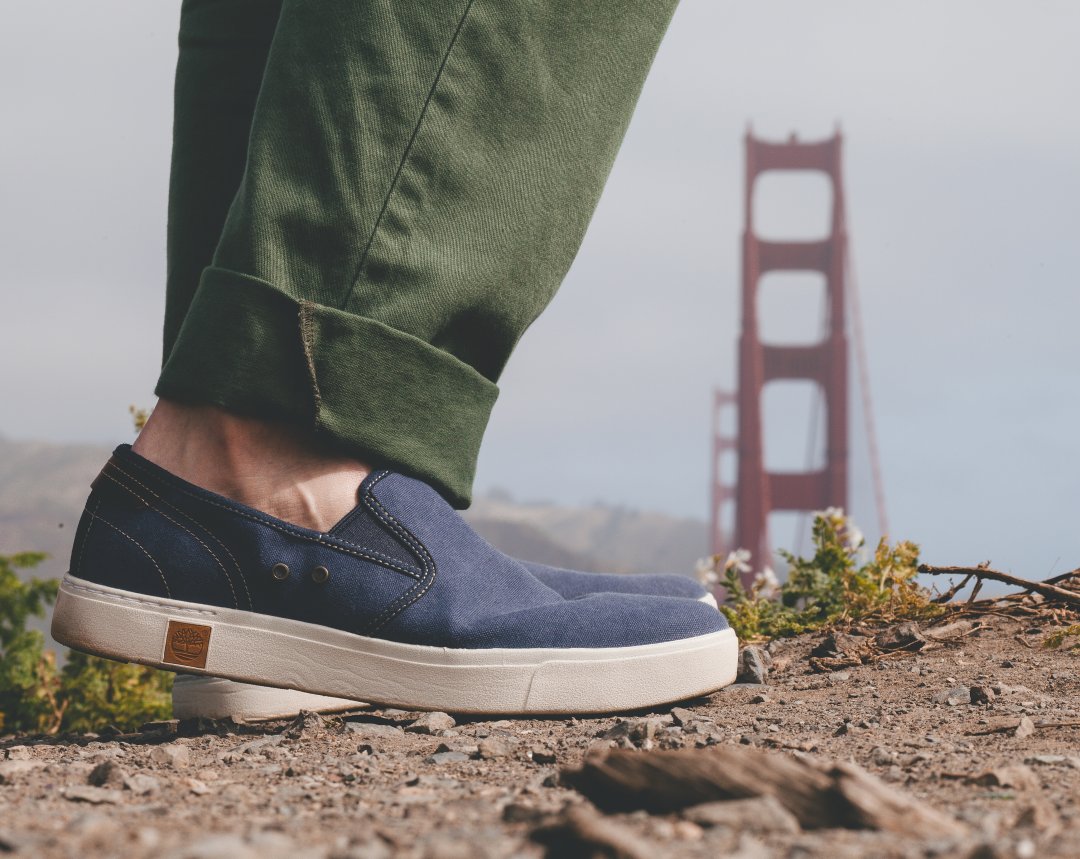 After enjoying the bridge in all its glory, it was off to my new favorite spot at the edge of the city near Lands End. I first discovered Sutro Baths on an Oakland based podcast, 99 Percent Invisible, and was intrigued by its history and relevance. Due to the rise of social media, in particular Instagram, this once forgotten ruin has become a photography hotspot. I stuck with my slip-ons as I took in the beauty from below. The large once saltwater filled swimming pool is again immersed in water. My shoes kept my feet cool and relaxed as I hiked down to the pools and walked on the ruins.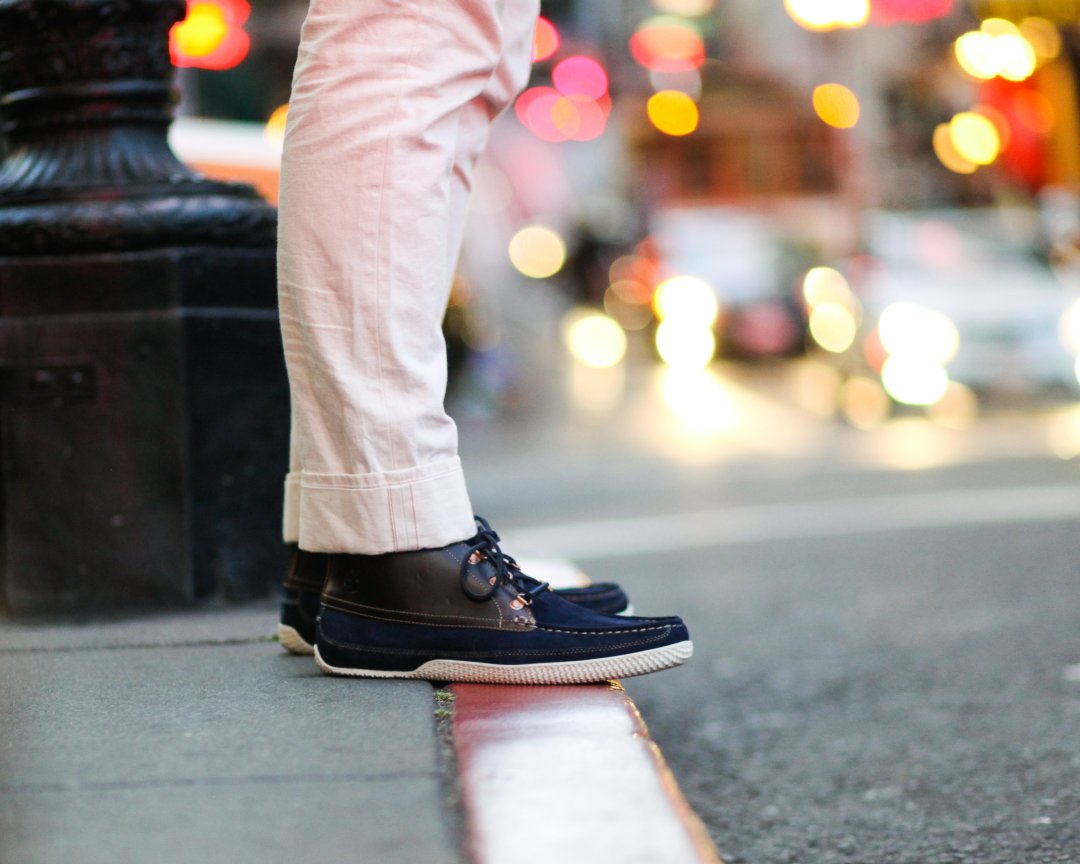 After a day of exploring the city, it was time to transition for the evening. I slipped off my canvas Amhersts and laced up my Timberland Camp 73 Chukkas. A great night shoe paired with white canvas pants (it's ok after Memorial Day).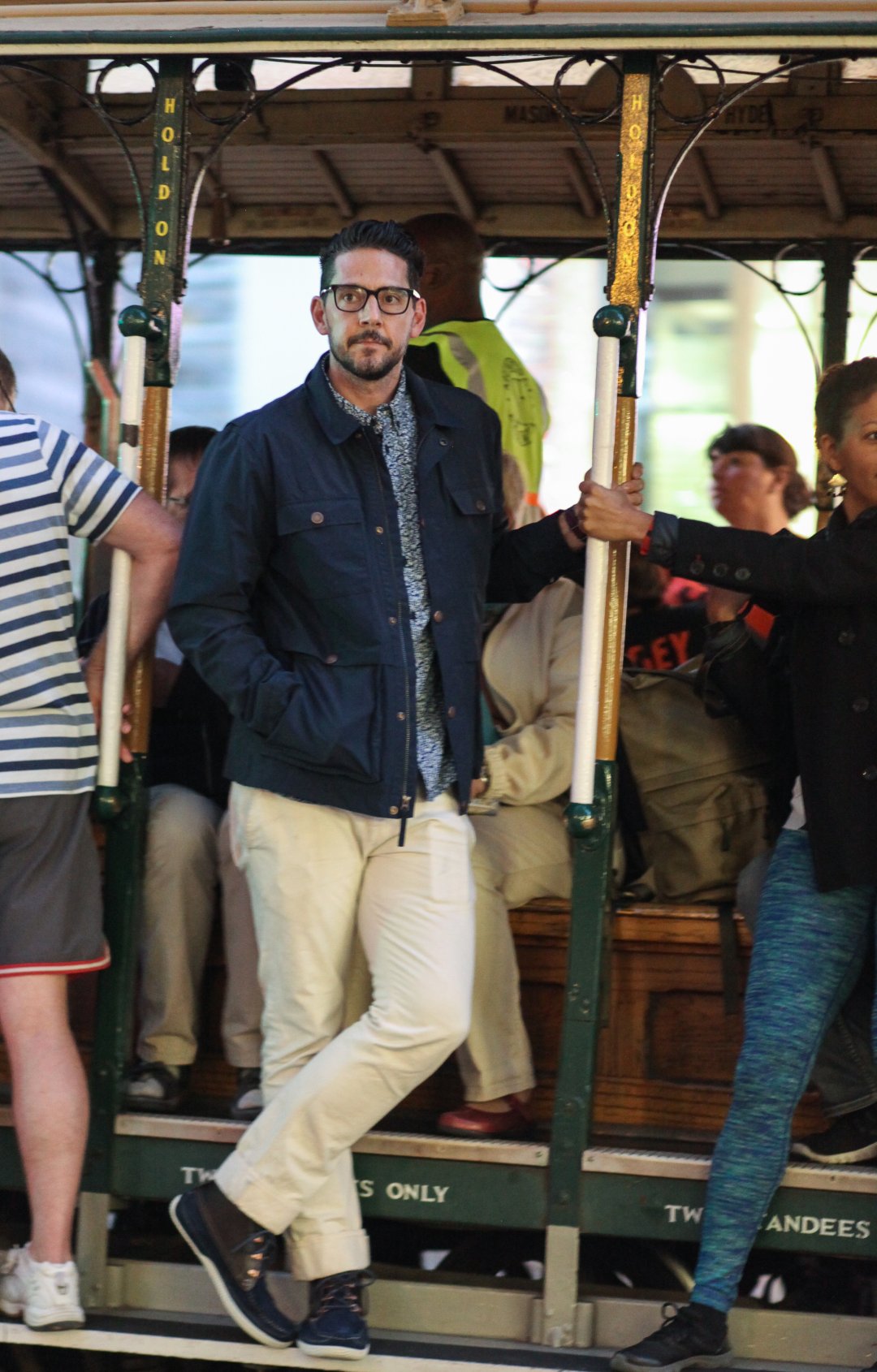 Breaking out my Timberland Baker Field Coat as the wind picked up and the temperature dropped. This jacket is ideal for a cool summer breeze while strolling around the city and catching the worlds last manually operated cable car system.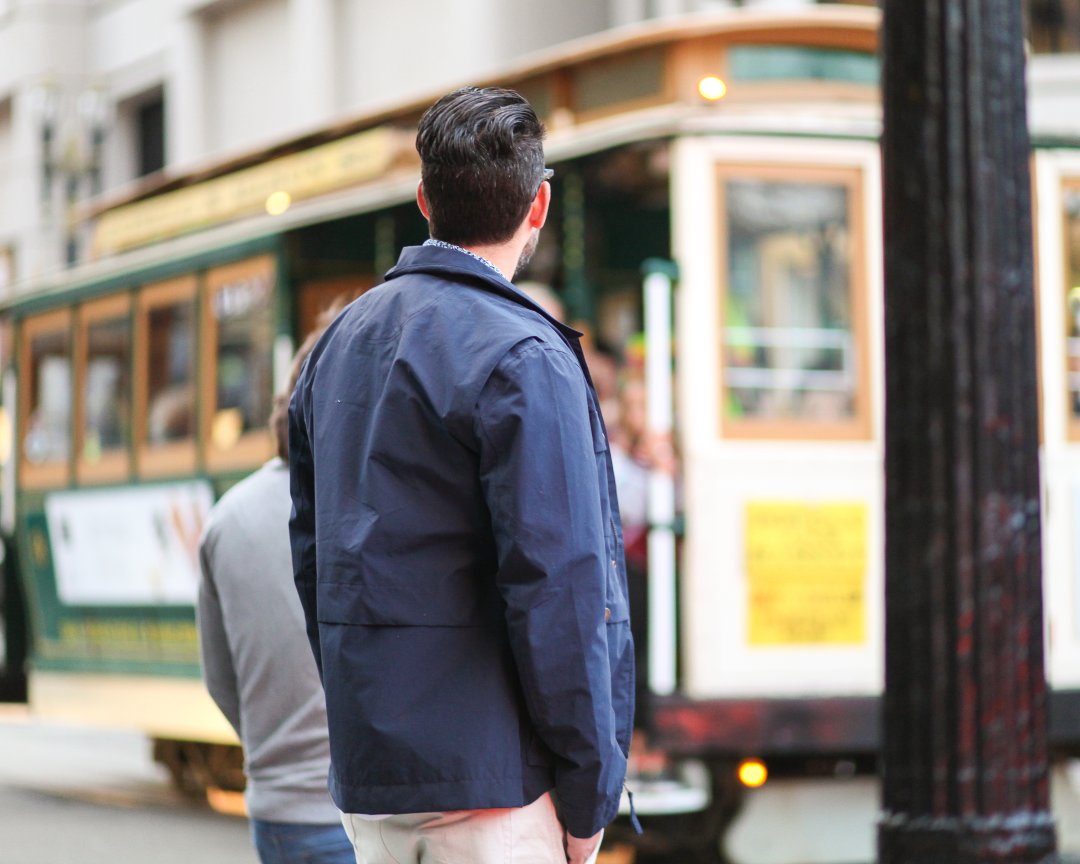 Finally, enjoying some delicious Thai food for dinner put a nice end cap to a full day in the bay. Complete with styled comfort, inspiring sights and a stimulating community.