Timberland Timberland x Brooklyn Brewery: Moments on the Modern Trail Philadelphia
Timberland and the Brooklyn Brewery know cruising a city is much more fun with friends. We teamed up with the Brooklyn Brewery for a weekend-long exploration of Philadelphia checking out local venues as part of the Brewery Mash Tour.
Moments on the Modern Trail: Philadelphia
We set out to explore Philadelphia with our friends at the Brooklyn Brewery in a new and unique way.
What's not to love about the City of Brotherly Love? Overflowing with rich history and claims-to-fame, Philadelphia is the birthplace of the Declaration of Independence, the backdrop to Rocky's triumphant run, and, of course, home of the famous Philly cheesesteak. There are many other reasons to love this city (trust us, the list is endless) – but we're here for the beer.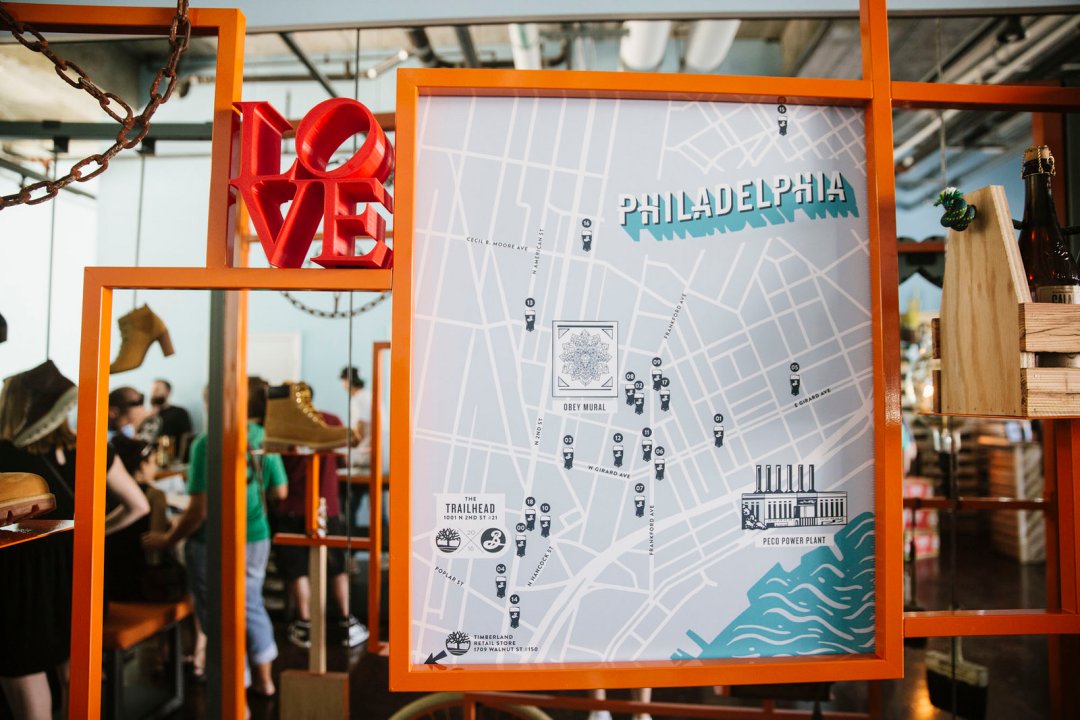 That's right, Philly has serious beer cred. Yuengling is the longtime local hero and has been brewing the goods in Pottsville, Pennsylvania since 1829, making it the oldest operating brewery in the United States. Now, with over 50 craft breweries and the largest beer week in the US, Philadelphia continues to live up to its name as America's Best Beer-Drinking City™.
We set out to explore the city with our friends at Brooklyn Brewery as part of the Brooklyn Brewery Mash Tour. The multi-city tour delivers the best opportunity to explore neighborhoods through the eyes (and palate) of those who know beer best – local tastemakers and the crew at Brooklyn Brewery. Think of it as a neighborhood bar crawl with Brooklyn Brewery as your tour guide, complete with legendary events and free stuff along the way.
Timberland Presents: Twin Peaks
The #PhillyMash kicked off at Union Transfer with a free show from garage rock band Twin Peaks. The Chicago native's fun-loving, rough-around-the-edges stage presence makes you feel like you're hanging out in the basement as your friend's band rocks the night away – but with the unique sound, talent, and charm that could only be Twin Peaks. Partygoers sipped on beer courtesy of Brooklyn Brewery while we screen printed custom Timberland tees for the taking.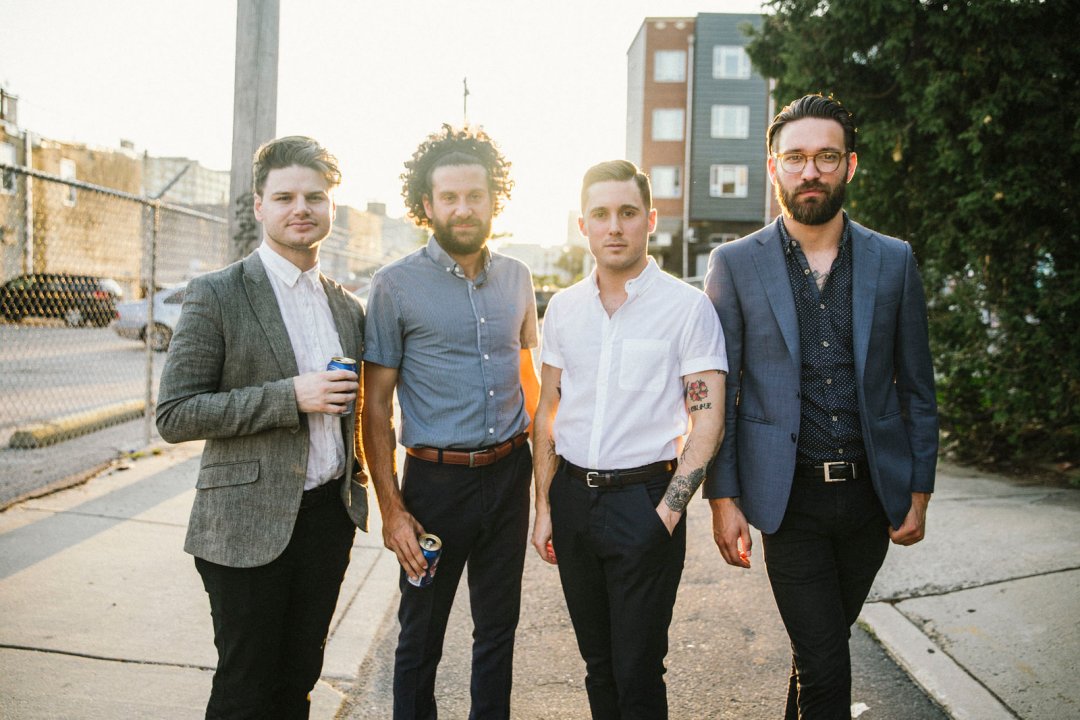 Fishtown/Northern Liberties Neighborhood Immersion
Our next adventure brought us to the adjoining Fishtown and Northern Liberties neighborhoods. Each city stop of the Mash Tour is designed around a Neighborhood Immersion, giving you an awesome reason to grab a group of friends and explore the area through the inspiration of good beer.
The Neighborhood Immersion starts at our pop-up bar and shop, the Trailhead. Here you'll pick up your Guide to Good Beer, which is an insider's guide to the neighborhood's best hotspots curated by the team at Brooklyn Brewery. You'll also score a supply of vouchers and coupons for the day that will get you free lunch, beer, and other steep discounts along the way. In Philly, these deals brought us to a local record store, skate shop, mini golf and even hooked up a free yoga class.
While at the Trailhead, you can check out the limited edition product created in honor of the Brooklyn Brewery x Timberland partnership – two experimental ghost bottles, Galahad and Dark Matter, and a waxed canvas insulated beer tote.
Want to hear more about our events with the Brooklyn Brewery? Check out our events page.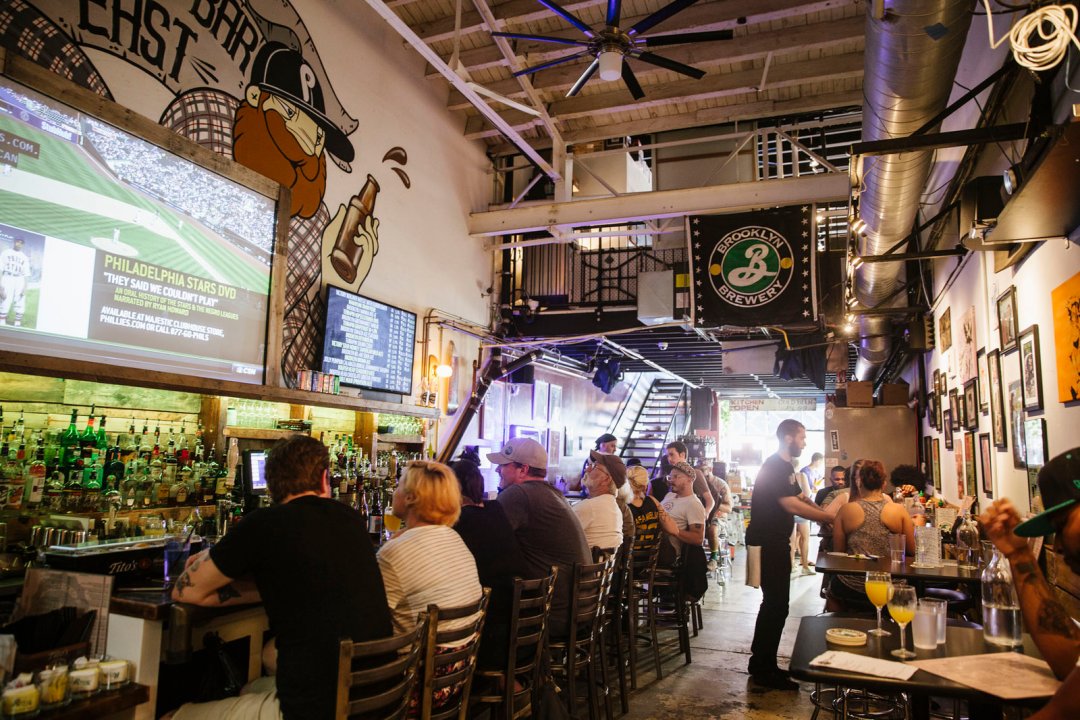 There's always a celebration going on at Heritage. Between the inventive food, stellar beer list and constant jazz and blues, it's impossible to maintain a bad mood once you're inside. Located at 914 N 2nd Street.
Also check out: Zahav, Cheu Noodle Bar, Townsend, Stargazy Pies, and Pho Ha.
A mainstay of craft beer in Philly, Monk's Café combines a world-spanning beer list and Belgian-inspired menu. Make this a regular stop so you can taste through their epic vintage list. Located at 264 S 16th Street.
Also check out: Good Dog Bar, Barcade, City Tap House, Varga Bar, and Fergie's Pub.
Grab a beer to go from the front shop or stick around for a bite in the back bar. This is the perfect meeting spot for a big group next time you're looking for food and a good view of the game. Located at 1308 Frankford Ave.
Also check out: The Bottle Shop, The Corner Foodery, and Hawthornes Biercafe.
What started as a local record label is now a neighborhood record shop. Flip through their selection of new and quality used vinyl ranging from indie and punk to metal and hip hop. Located at 1050 N Hancock Street #76.
Perfect for date night or a good time with friends, this BYOB indoor/outdoor mini golf course and arcade is housed in an old textile warehouse and is like no other. Be sure to check their website for ongoing deals and events like air hockey tournaments and college nights, or even plan a private party of your own. Located at 161 Cecil B. Moore Avenue.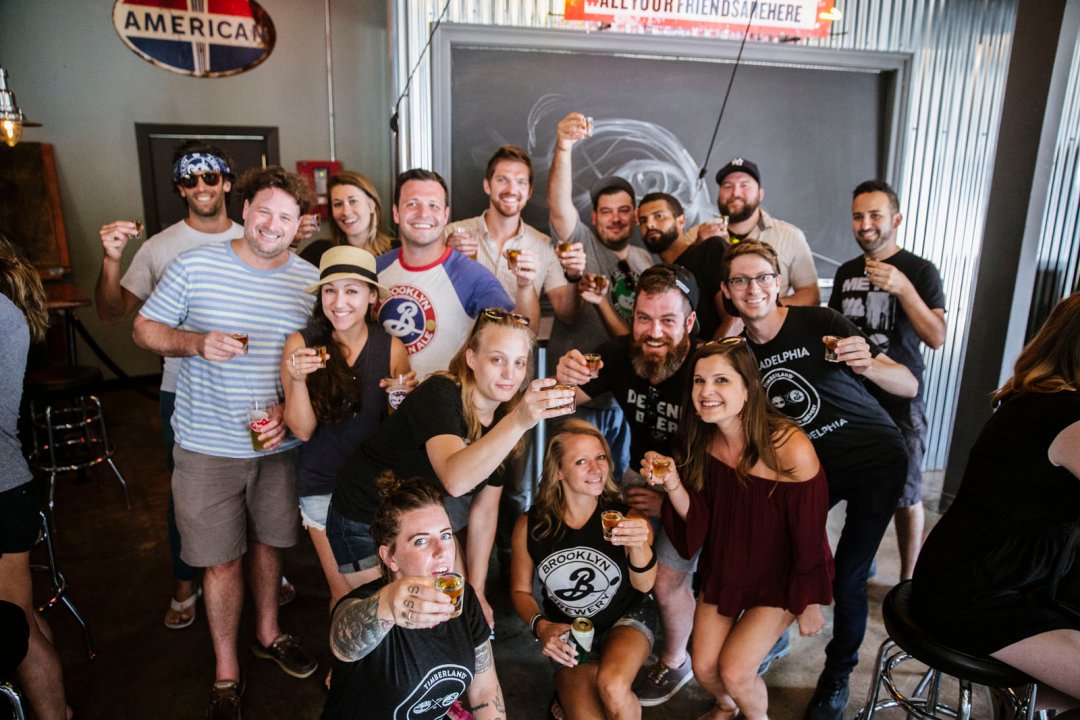 The Brooklyn Brewery Mash Tour is making its way across the country. Join us as we take over a city near you: Washington DC October 6-9, Boston October 13-16, Austin November 10-13, New Orleans November 17-20.