Wrapping Gifts is Our Bag
Want to get crafty with your holiday wrapping this year? This video shows you how to use our Timberland bag as festive and unique wrapping paper. #ModernTrail
A DIY Guide: Wrapping Gifts is Our Bag
Want to get crafty with your holiday wrapping this year? This video shows you how to use our Timberland bag as festive wrapping paper.
Gift-giving season is right around the corner, and this is the year to up your wrapping game. But don't fret, there's no need to buy wrapping paper for these gifts – you can use simple things, like the Timberland bag, to help with your wrapping needs this season. Take a unique approach to your gift wrapping this year with the guide below.
1. CUT
Cut down the center of the side of the bag, then cut off the bottom.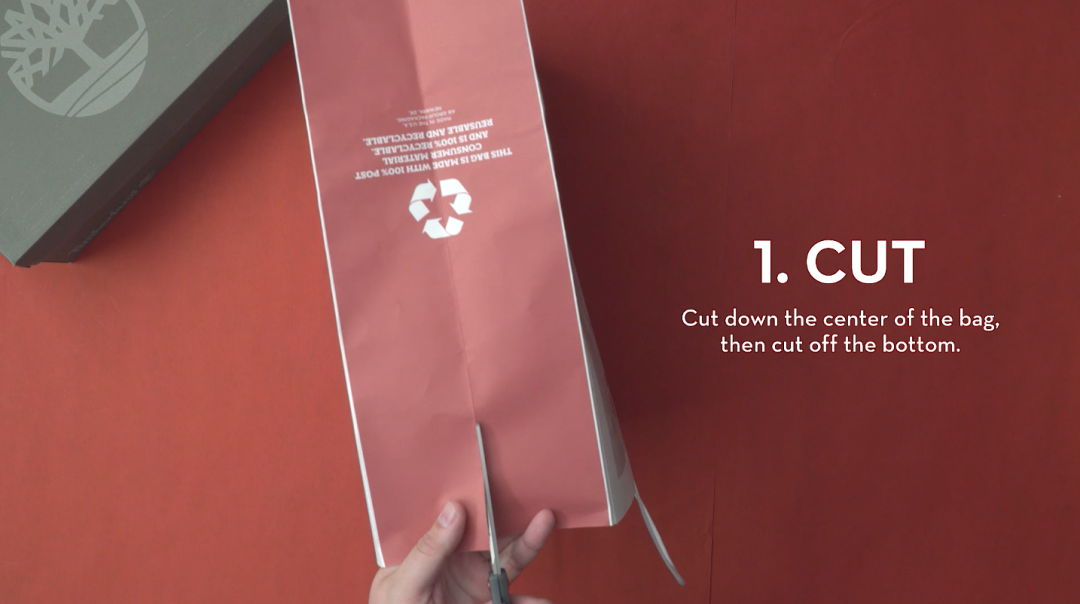 2. WRAP
Use the flat bag just like wrapping paper. Use either side of the bag – it's up to you!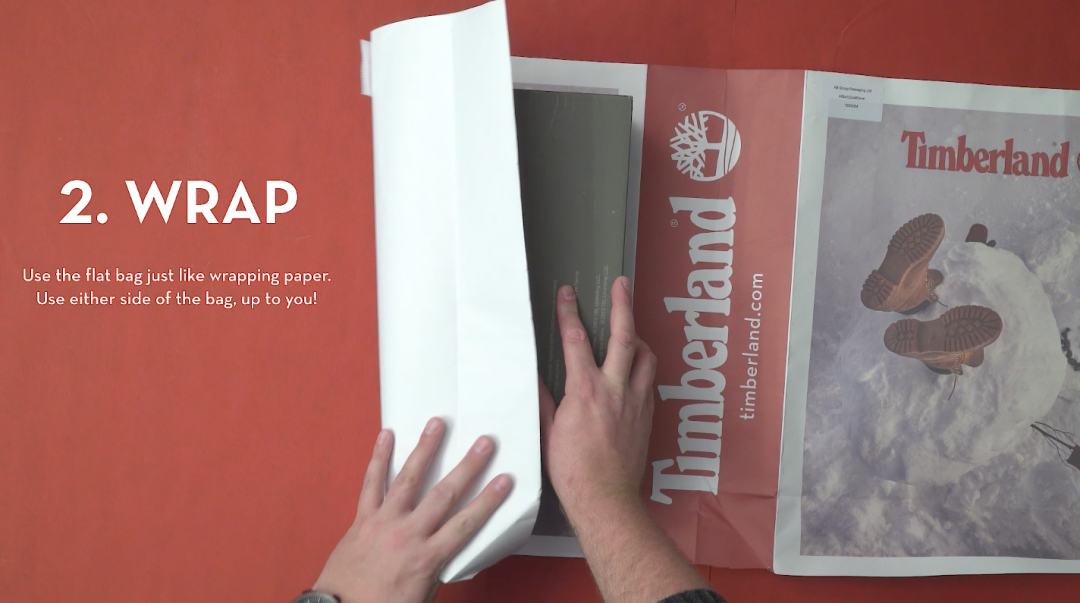 3. TIE
Add a finishing touch with your favorite ribbon.