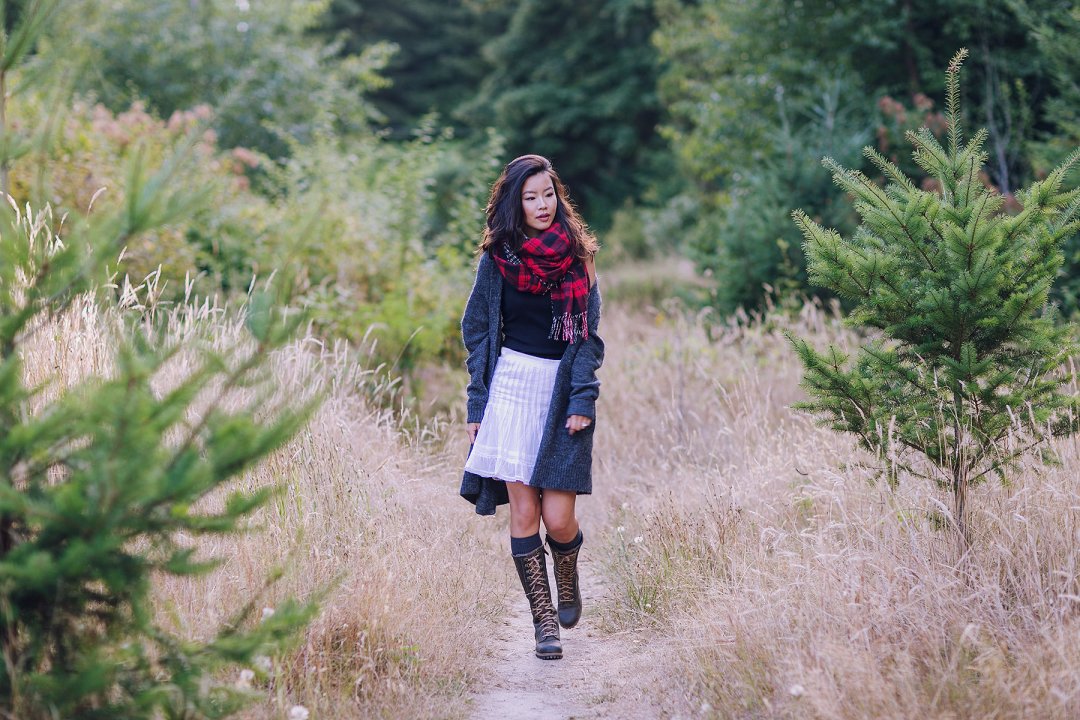 Expert Advice: Winter Boot Style
From park to farmer's market, our style editor creates two looks for our newest winter boots
Style editor Carolyn Yuen Marino from Hey Pretty Thing tests out our newest, favorite boot – the Wheelwright.
When you live in Seattle like I do, you learn to love the rainy weather and embrace it in your style – which for me, means an arsenal of boots. In summer, I wear my boots because they add a cute, bold look to my dresses. But for winter, I like feminine boots with a rugged edge.
I tested out my pair of Wheelwright Tall Lace Up Waterproof Boots on a sunny, beautiful day (it happens!) at a local park. I loved pairing these tough tall lace-up boots with a delicate skirt – they balance each other out to create a super stylish look.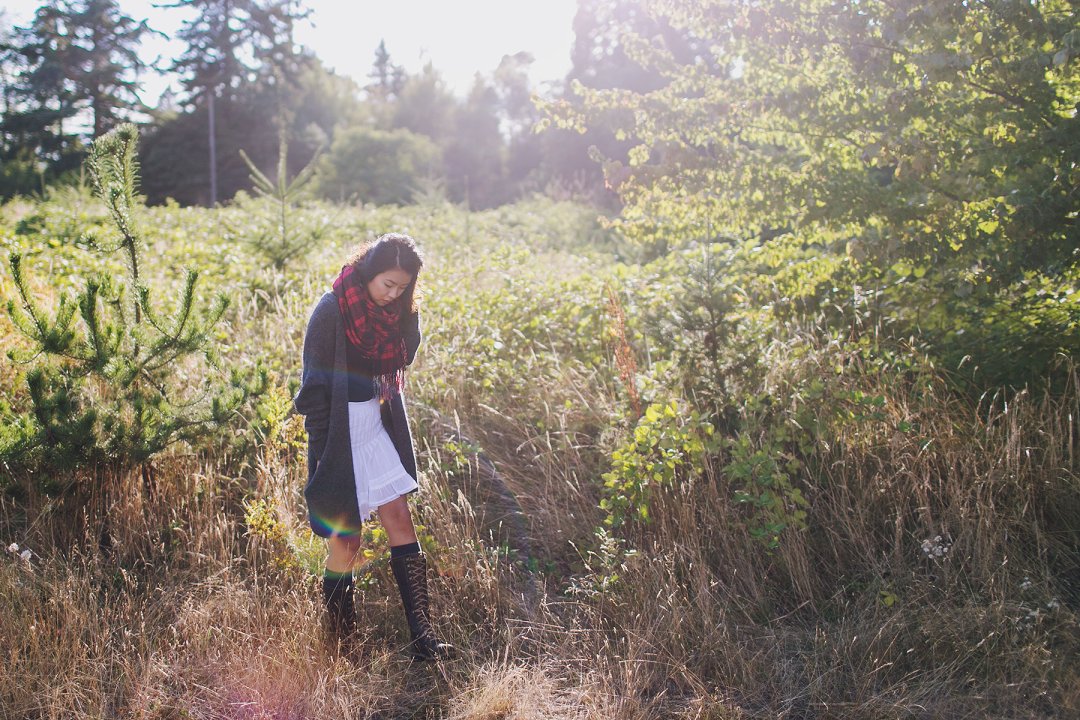 I added textures and patterns with a slouchy mohair cardigan and a plaid oversized scarf to finish off the look. If the winter weather is too cold for bare legs, just add black tights. For this photo, we were chasing a fleeting sunset at a nearby park, but I could have easily worn this outfit for shopping in the city (with a pumpkin spiced latte in hand, of course).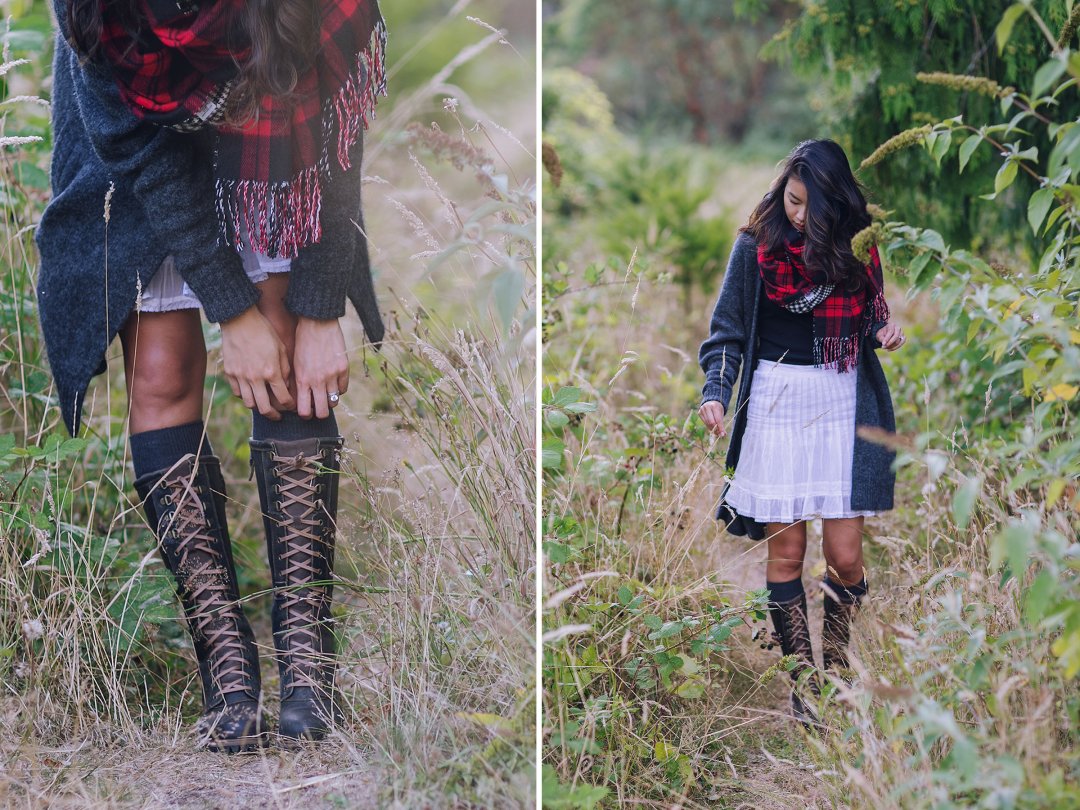 And if the rain does show up? Doesn't matter because these lace-up boots are waterproof with an outsole ideal for grip when walking. I can't wait to wear these with more skirts this winter.
For other versatile looks to wear this Fall, check out Vanilla Extract's blog post about her favorite items to wear to a concert.