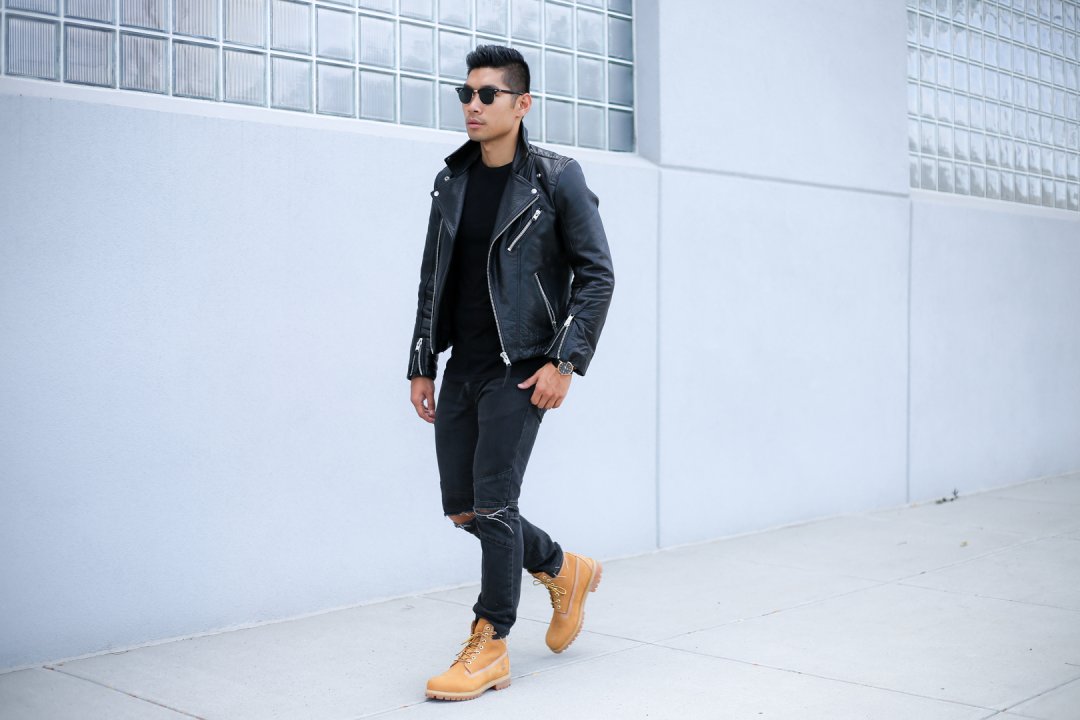 How to Dress for Fall & Not Look Like a Lumberjack
Style blogger Leo Chan of Levitate Style taking wheat to the next level styling our Iconic Yellow Boot.
The Fall season is slowly rolling in and I'm already thinking about all the jackets, boots, sweaters, and plaids. When you hear Timberland boots, you're most likely thinking about the iconic Classic 6-Inch that was designed more than 40 years ago. But today, I want to show you how to wear these iconic Timberland boots with a modern take. Here are few ways to dress for Fall without looking like a lumberjack.
MOXIE MOUNTAIN WOOL BOMBER JACKET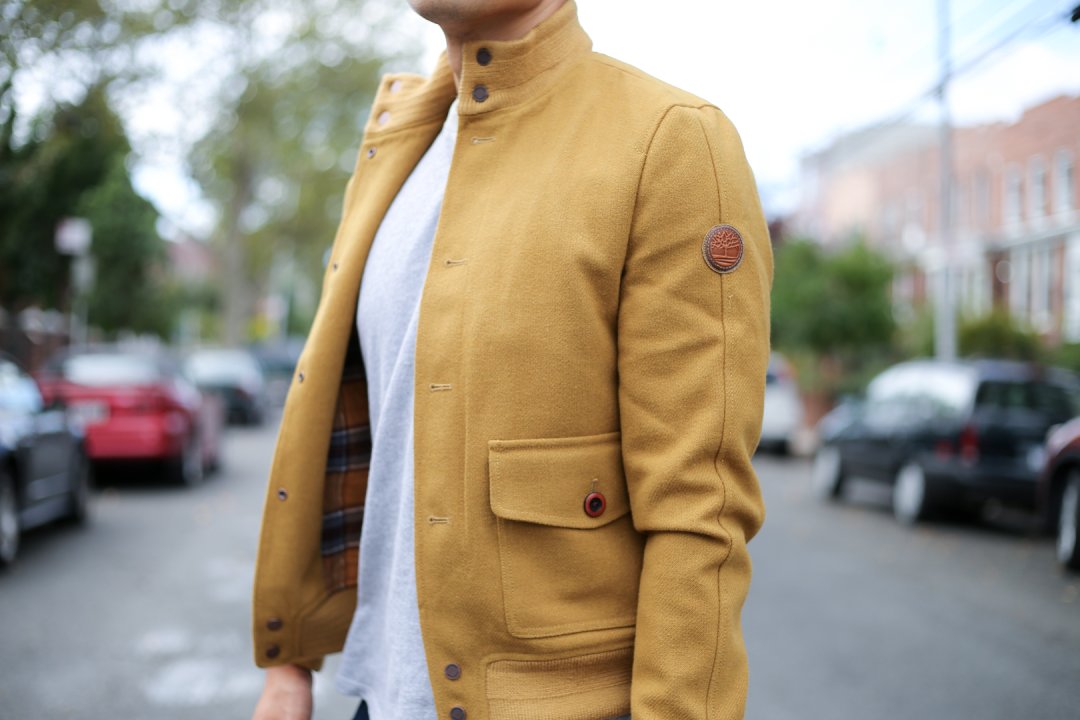 Just in case the temperate drops unexpectedly, Timberland has got me covered with this new wool bomber jacket. Wear the jacket buttoned or unbuttoned, it's definitely a quality wool jacket to have in the rotation this Fall. The lining is 100% cotton flannel which is a nice finishing touch of detail to this great jacket.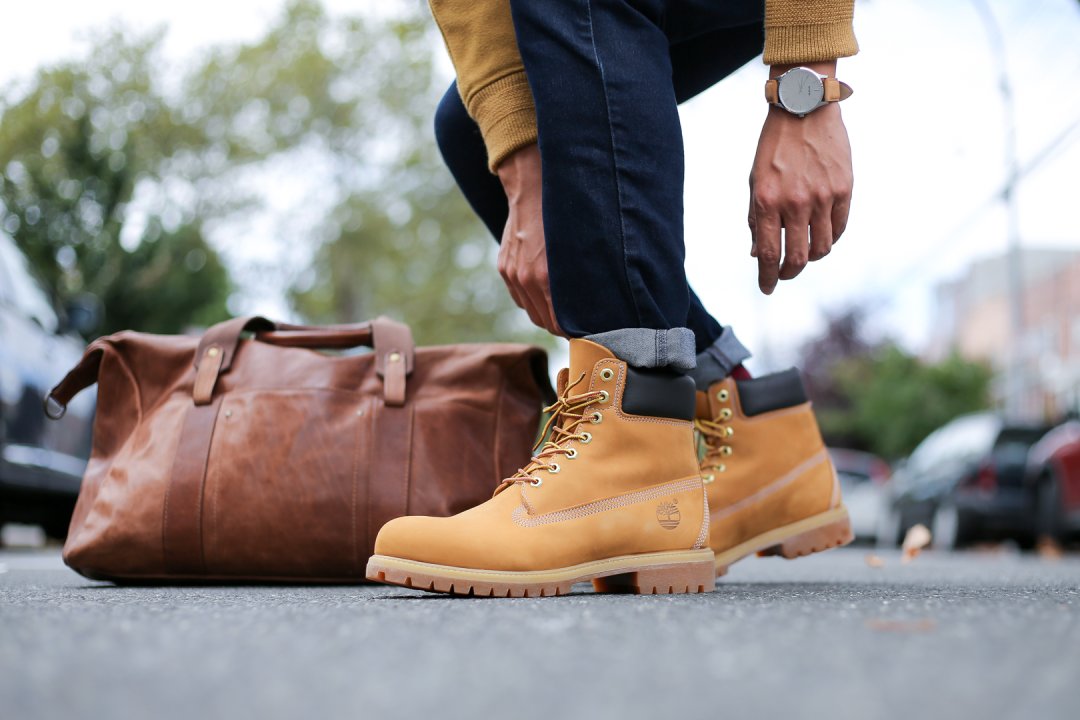 I'm all about getting out there for a fun adventure and Fall is no exception. The weekend getaway from the busy city life is a nice way to recharge whether it's a hike, apple picking, or even camping. Just pack up a weekender bag and you are ready to go. Definitely check out the new duffle bag styles like the Adkins Leather Duffle Bag, and the Nantasket Waxed Canvas Duffle Bag.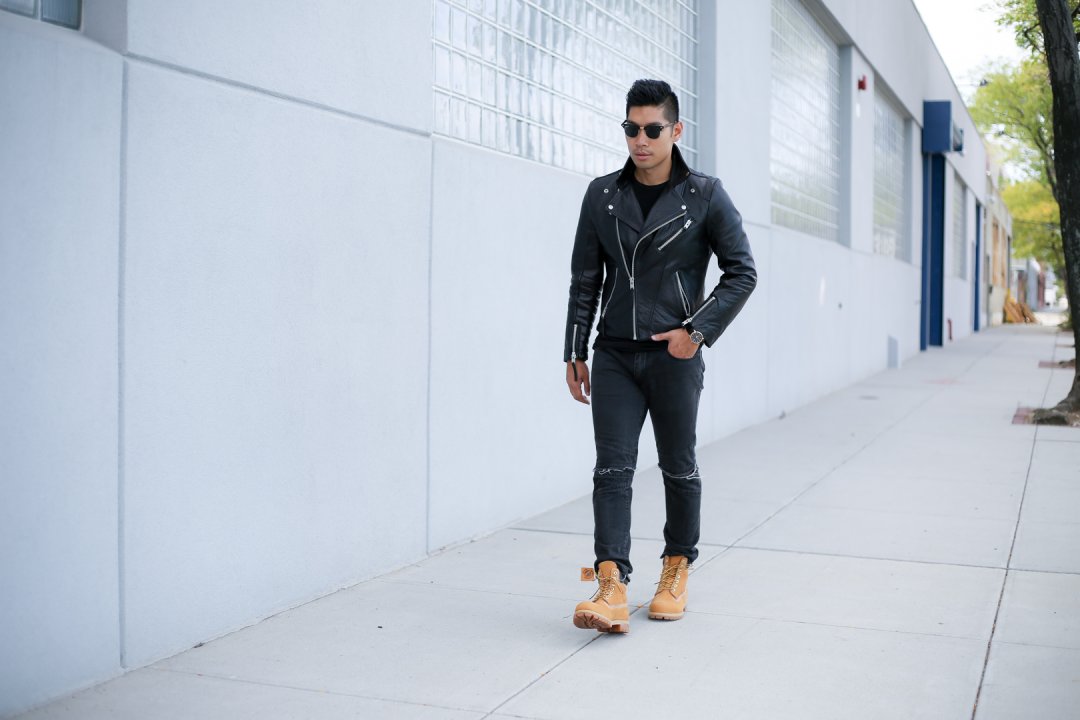 One of my favorite pieces to wear is a leather jacket. It is such a classic staple piece for the season. For this look, I am wearing all black with a pop in my leather jacket, t-shirt, and ripped jeans paired with the Timberland Boots. I love how the classic Wheat Nubuck color just pops in this outfit to make it the statement item.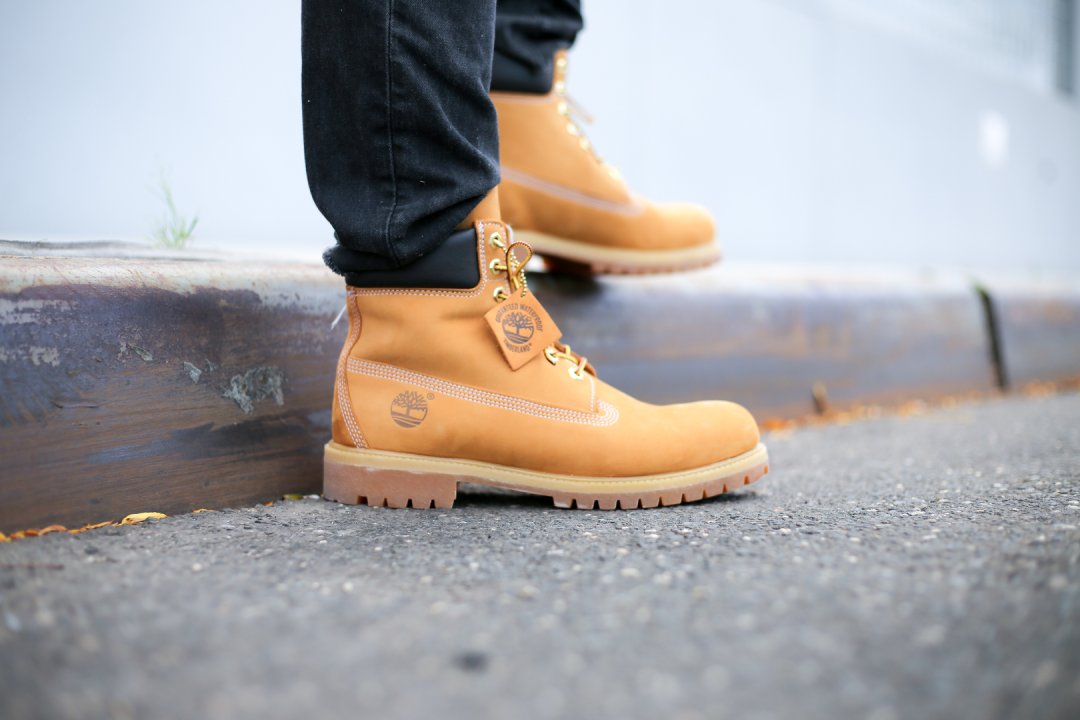 It is also a minimal and sharp street style look. Who said black and brown can't go together? Just add in matching color tone accessories like a watch and sunglasses. This outfit will last you from day to night - running errands, hanging out with friends, to grabbing a drink after dark. Good thing the boots come with anti-fatigue technology to last you all-day with comfort and support.
Classics are our Icon but Field Boots are our Modern Trail companion. Check out how Style editor Aaron of the Modern Otter styles his Field Boots for a day on the #ModernTrail.