Women's Timberland Boot Company®
Styling From A to Zee
With a focus on quality and durability, the timeless styles in the women's Timberland Boot Company® collection are a homage to the pioneering women of the 20th century. Who better to style them than Aleksandra Zee? As a craftswoman and MarkMaker on the Modern Trail, Aleks represents the beating heart at the core of the Timberland Boot Company® product - a focus on craft, authenticity and a style that transcends passing trends.
On her 70s inspired style…
My style is currently really influenced by the 70s, I just love the desert-inspired colors and bohemian creativity of the period. Back then people would own less stuff than we do now, so they had a better appreciation of craft and quality which really appeals to me — I'd rather have a few pairs of beautifully made shoes than tons of cheap ones. These Lucille Lace Oxfords have that timeless design which will never go out of style so are difficult to place in a certain era, but the tan leather gives them a vintage feel and I get the sense that they could have been worn back in the 70s.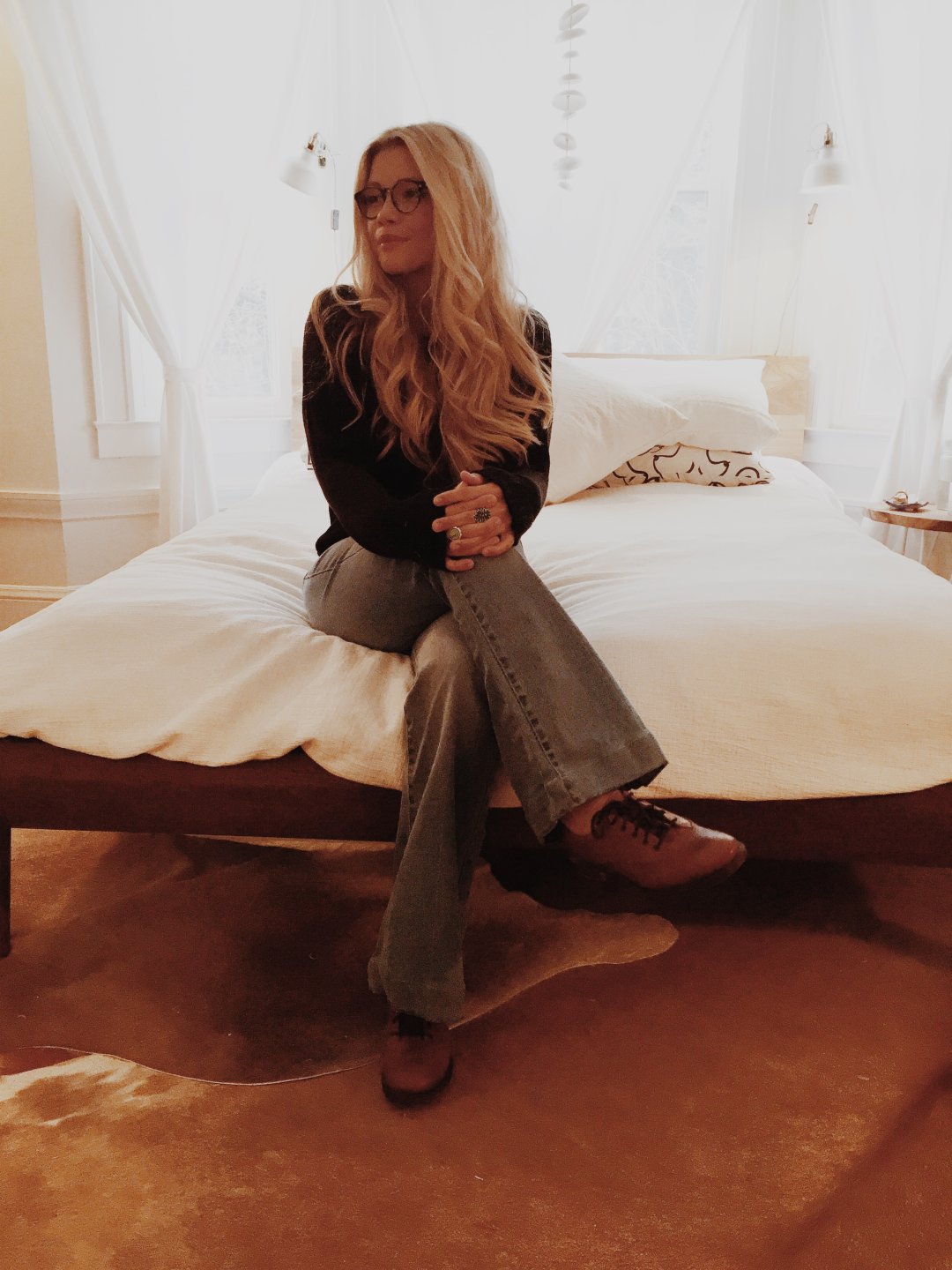 How she styles Timberland Boot Company® shoes...
I styled the Lucille Lace Oxfords with both bell bottoms and cropped pants. I love to wear leather shoes with bell bottoms, and wearing them with the crops has a more warm weather feel which shows off the whole shoe. It can get quite cold in San Francisco in the wintertime, so it's great to have a shoe that can transition between the seasons.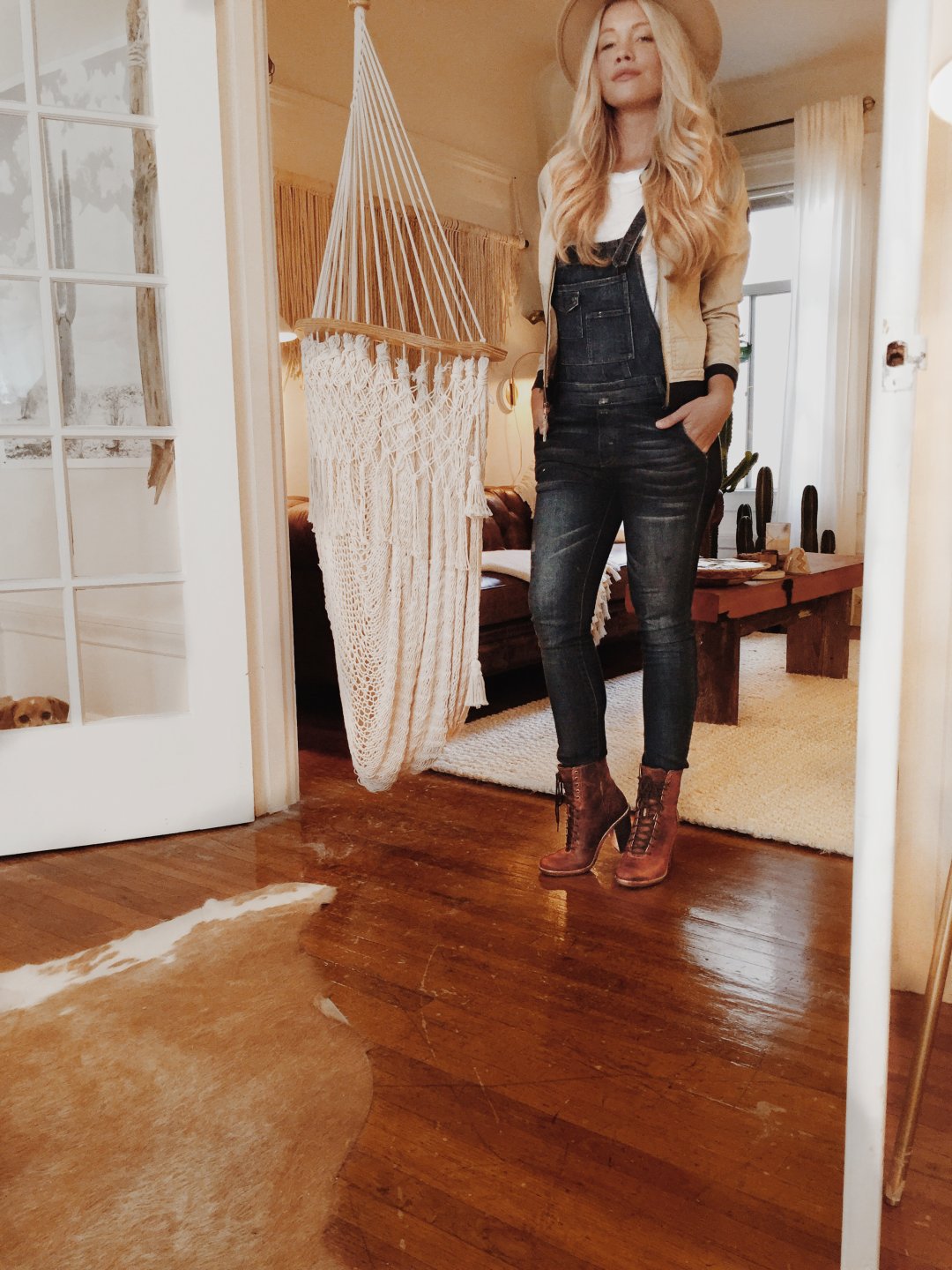 I styled the Marge Mid Boots with overalls and my favorite Timberland® jacket to create a look that is vintage inspired with a modern twist. I'm a huge fan of denim, I love that it's sturdy, durable and timeless while looking fashionable. You can dress it up, dress it down. Leather and denim is sort of a dream combination.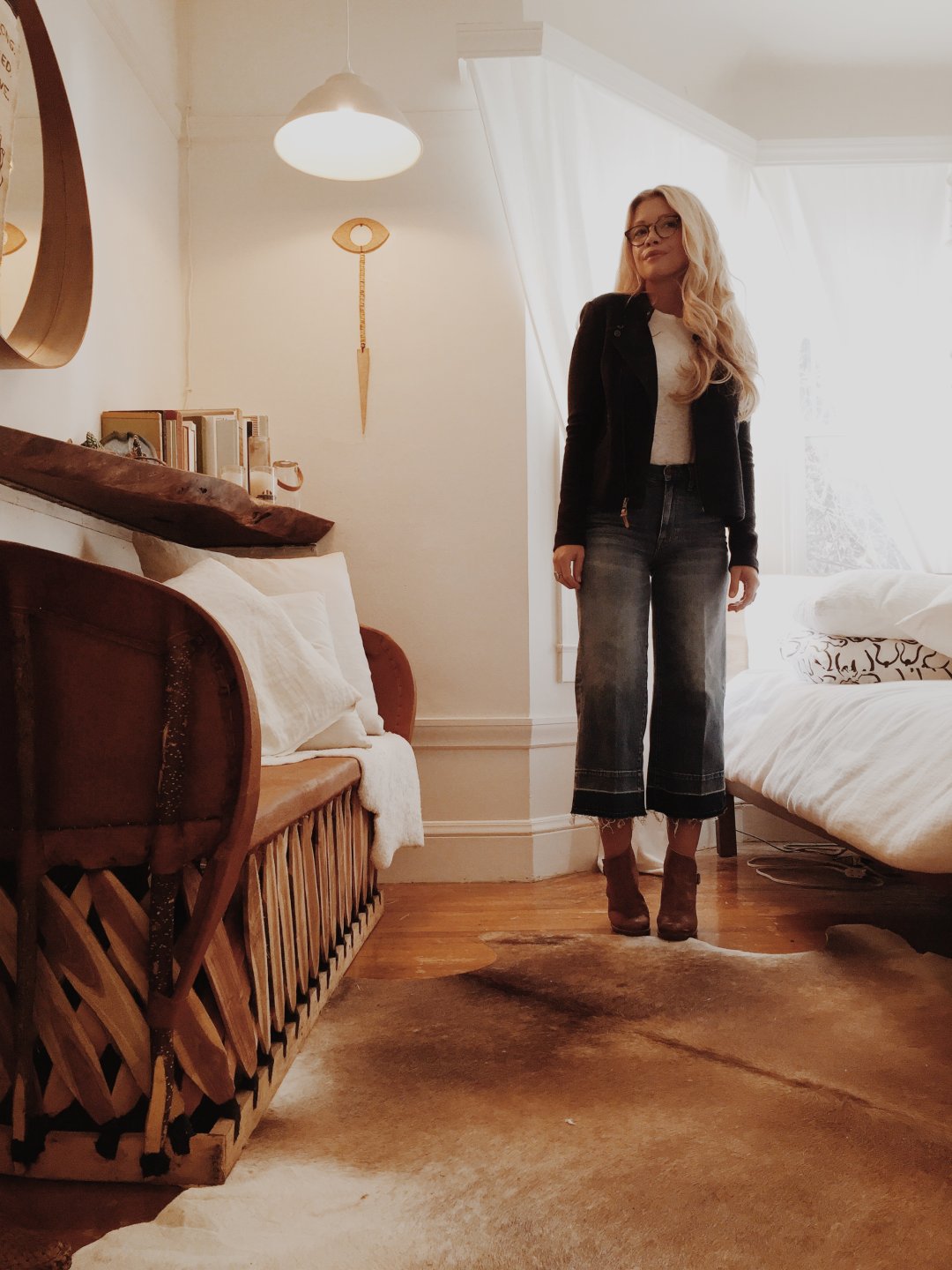 I love that these shoes look a little bit like they've been worn in already. I paired the Marge Ankle Boots with distressed crops and a vintage-inspired top for a fun, laid back look. For an outfit that's a little bit preppy and more fall-appropriate I threw on a Timberland® blazer.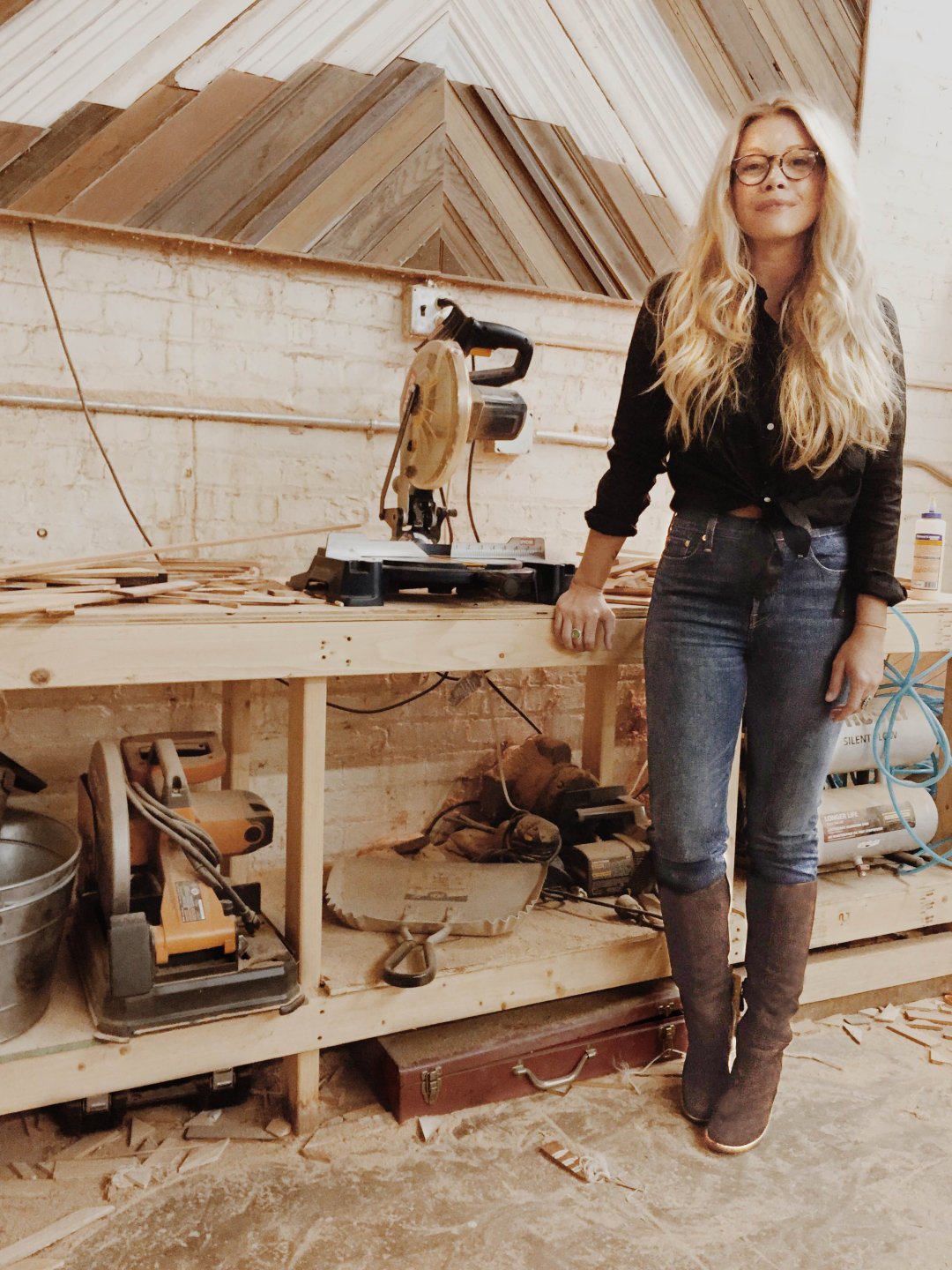 The Timberland® Marge Tall Boot is definitely a more sophisticated boot that you can wear tucked into jeans if you're heading somewhere nice like a rooftop bar or restaurant, or throw on with a flowy skirt or dress and a hat for a look that's very bohemian-in-the-city.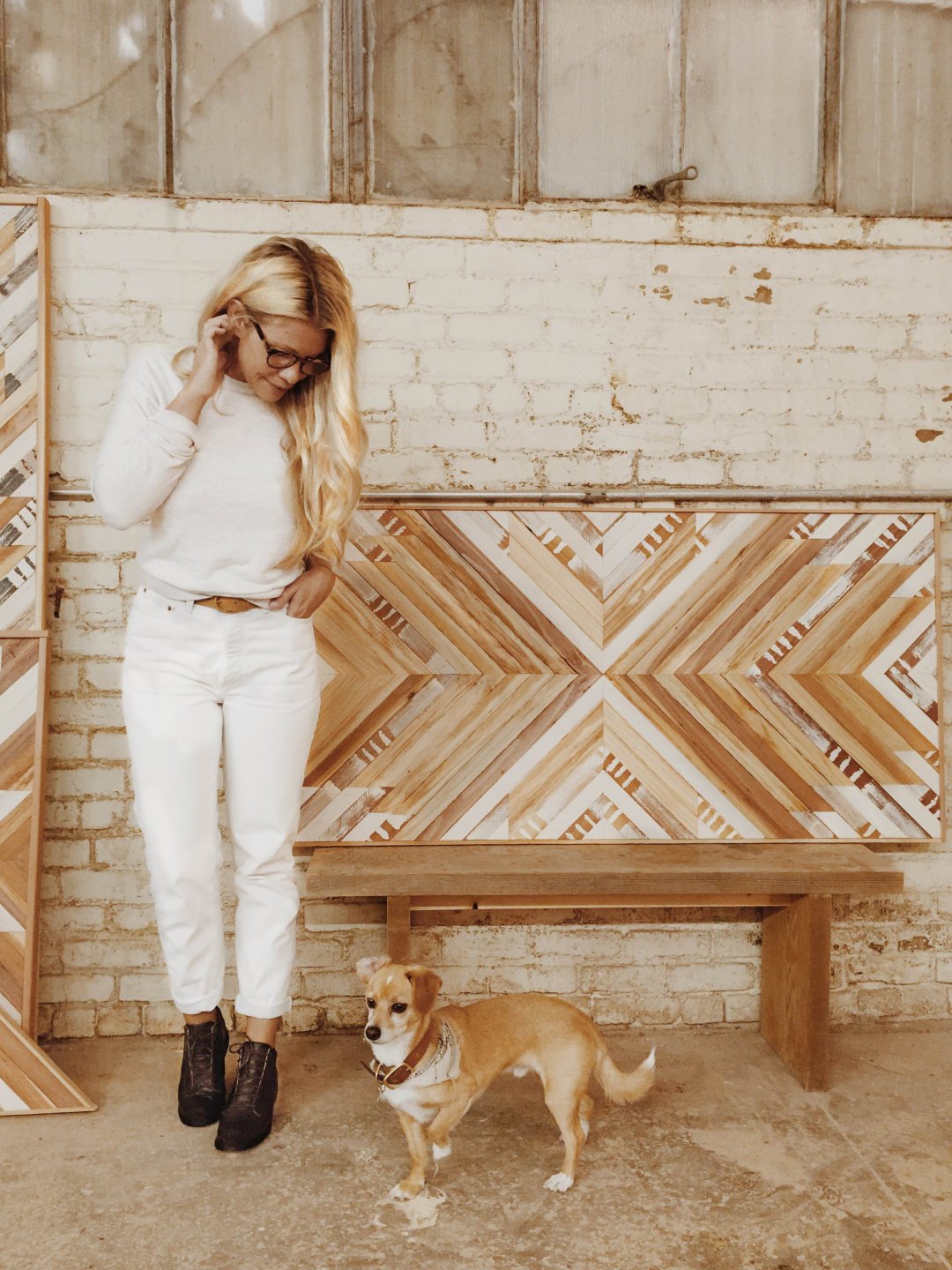 The Timberland® Lucille Lace Chukkas are super cute and casual. They're great for the transition into fall because they can be worn with jeans or skirts and provide a bit of warmth around the ankles. I'd wear this outfit out to meet a friend if I wanted to be comfortable and cozy but still look put-together. Jack likes them too!
On craftsmanship…
I think that leather is a bit like wood, in that it weathers and ages into itself over time. I love to wear leather in the shop because you can spill stuff on it and scuff it up and it just looks better. I'm a firm believer in putting time and attention into something to make it great. The Timberland Boot Company® collection is sturdy, you can really feel the quality and the skill it's taken to make them. As a craftsperson myself that's really important to me.
On dressing for life…
I love to be somewhat fashionable, but for me it's really important that my clothes are comfortable and practical as well as stylish. When I'm working I need to wear sturdy shoes that cover my toes and offer a lot of support as I'm often on my feet most of the day.